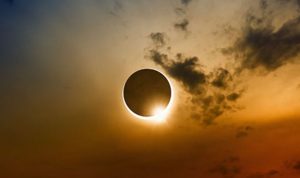 JACKSON, Wyo. — Sometimes no news is the big news. That seems to be the case with the eclipse of 2017. Crowds from Ketchum, Idaho, to Jackson, Wyoming, were exceptional for late August.
But gas stations still had gas, grocery stores still had food and if roads were clogged after the darkness ended, nobody was complaining.
Giddiness, not grouchiness prevailed. There was elation, not emergencies.
"People have been literally jumping for joy when they get here," said Janine Jolley, whose family hosted 280 reservations at the Fox Creek Campground near Victor, Idaho.
On the other side of the Teton Range in Jackson Hole, traffic surpassed all records for those days in August. Still, it was something less than might have been expected. "Quiet weekend" is how the Jackson Hole News&Guide described the Sunday preceding the big day.